About JackSepticEye
Seán William McLoughlin, known by his online pseudonym as Jacksepticeye (or just Jack), is a famous YouTuber from Ireland. McLoughlin was born on February 7, 1990. He is best known for his YouTube career, specifically for videos about games, sketches and vlogs. Jack is representing himself as the most energetic video-game commentator on YouTube, and he uploads one video every day. He is originally from Ireland, and now he resides in Brighton, England. There lives the biggest YouTuber in the world (and his friend) Pewdiepie, too!
Who is JackSepticEye?
JackSepticEye was born in County Offaly, Ireland. He is the youngest of five siblings. His mother, Florrie McLoughlin and father, John McLoughlin, have 2 daughters and 3 sons. His older sisters are Allison and Susan, brothers are Malcolm and Simon.
His nickname JackSepticEye comes from his childhood. His mother and siblings often called him Jack because, in Ireland, Seán is the Biblical name for John, and people named John are often called Jack in Ireland and the UK. He had a football accident where he received an eye laceration from a friend's glasses. That's why his friends started calling him JackSepticEye.
In 2015, JackSepticEye started dating Wiishu, Danish YouTuber, and they even lived together. However, they broke up in August 2018 after three years. Since December 2018, he is in a relationship with Dutch YouTuber Gab Smolders. Jack's father passed away on January 27, 2021.
YouTube Career
Jack's first video was uploaded on November 12, 2012. This video was a Metal Gear Solid 4 impression on Solid Snake. However, his channel was created back then on February 24, 2007, but was inactive until that November. Jack liked gaming, and he was a fanboy of Markiplier and Pewdiepie. They became his motivation to start his own channel. In 2013, he entered Pewdiepie's shout competition, and he was one of the winners. Pewdiepie mentioned him in his video, which caused him to go from 2,500 subscribers to 15,000 in four days, which was a huge amount back in those years.
He uploaded many different series about various games, his favourite game genre is an adventure. Jacksepticeye's most famous Let's Play series are Subnautica, The Sims 4, Grand Theft Auto 5, The Escapists, Happy Wheels, SKATE3, Surgeon Simulator VR, Undertale and Five Nights at Freddy's.
McLoughlin has many YouTube friends with whom he makes frequent collaboration. For example, he has series of videos where he would play Prop Hunt with fellow gaming friends such as Markiplier, LordMinion777, and Muyskerm. JackSepticEye befriended big YouTube stars, from only a fanboy, he became a real friend with huge personas like PewDiePie, CrankGameplays, Markiplier and many more.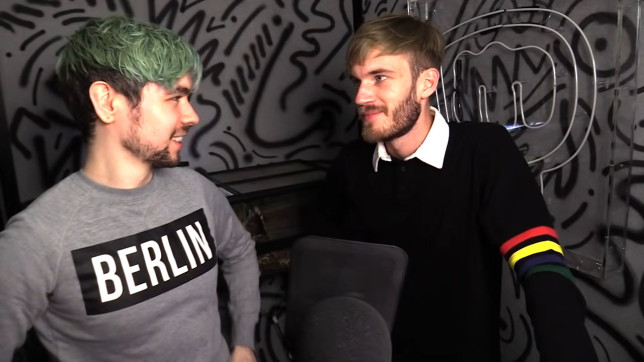 In 2017, Seán started PMA (Positive Mental Attitude) movement in his video. This video gained enormous success throughout the internet. JackSepticEye turned this motto into a merchandise line. The reason behind this is simple, people need more positivity in the world, and this happy and genuine YouTuber is the right one to express those feelings.
How many subscribers does JackSepticEye have?
As of March 2021, JackSepticEye has over 26.7 million subscribers, and that's making him the biggest Irish YouTuber. His channel has over 13.9 billion views.
To imagine how fast his channel grew up, Jack went from 2,500 subscribers to 1,5 million subs in just one year! He had only 2,500 subscribers back in September 2013. Thanks to his daily uploads, hard work and good friends in the YouTube industry, his community raised up very fast, and his channel is still growing up.
How much JackSepticEye make a year?
To calculate the earnings of YouTubers, you need to take into account the various activities they do. If we look at the videos themselves, YouTubers receive around $5 for every thousand monetized views. The actual amount depends on different factors. The main one is the number of ads in a video. Jack should make from $28.3k to $452.4k monthly. Yearly, his estimated revenue is from $339.3K to $5.4 million.
He has many more incomes than YouTube alone. He has his own successful merchandise, big social sites with paid promotion. He is being sponsored by various brands, for example, Warner Brothers or Dauntless.
JackSepticEye has a net worth of $25 million.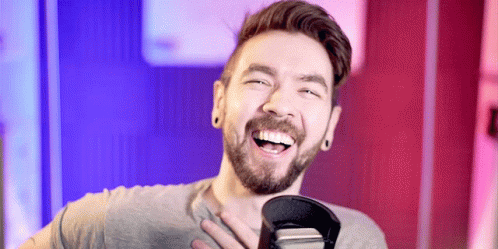 The Most Viewed JackSepticEye Videos
| | | |
| --- | --- | --- |
| #1 | ALL THE WAY - Jacksepticeye Songify Remix by Schmoyoho | 95 104 462 views |
| #2 | Five Nights At Freddy's 2 Animation | Jacksepticeye Animated | 71 837 833 views |
| #3 | Five Nights At Freddy's Animation | Jacksepticeye Animated | 36 637 666 views |
Interesting Facts about JackSepticEye
Some fans ship Markiplier and Jack together as a couple. They gave him the nickname Septiplier. The others ship Jelix, which stands for Felix (Pewdiepie) and Jack. When JackSepticEye announced, he has a girlfriend, part of his community wasn't happy about it.
He doesn't consider himself a celebrity or famous and hate those terms, as he says they make him feel uncomfortable. He hasn't let his popularity go his head.
He is pretty good at acting. Jack has six alter-egos, all of them are different. The most famous alter-ego is Anti or AntiSepticEye, which is the dark, evil, and complete opposite version of JackSepticEye. The others are called Jackaboy Man (superhero), Dr. Schneeplestein (doctor), Chase Brody (cool "Bro") and more.
In 2015, JackSepticEye dyed his hair green for charity. He did it with his friend and famous YouTuber Markiplier. He released a vlog about it the next day.
In 2020, he uploaded a video saying he is gonna dye his hair green again in a live charity stream. He dyed his hair green again because he acquired the goal of hitting 500,000 dollars.