About Markiplier
Mark Edward Fischbach, aka Markiplier, is an American YouTuber, actor, comedian, and gamer-commentator. Markiplier and his fellow YouTuber jackespticeye are also founders of the clothing company called CLOAK. He was born on June 28, 1989, in Honolulu, the capital and largest Hawaii city. However, his career began in Cincinnati, Ohio, and he currently lives in Los Angeles, California.
Mark is well-known on YouTube for his various Let's Plays of games, usually in the horror genre. His most successful gaming playthroughs are in games such as Five Nights at Freddy's, Slenderman, and Amnesia: The Dark Descent. He is not playing only horror-related games, he is trying to focus on games of varying genres. For example, he plays indie games often because he wants to give them the attention they deserve.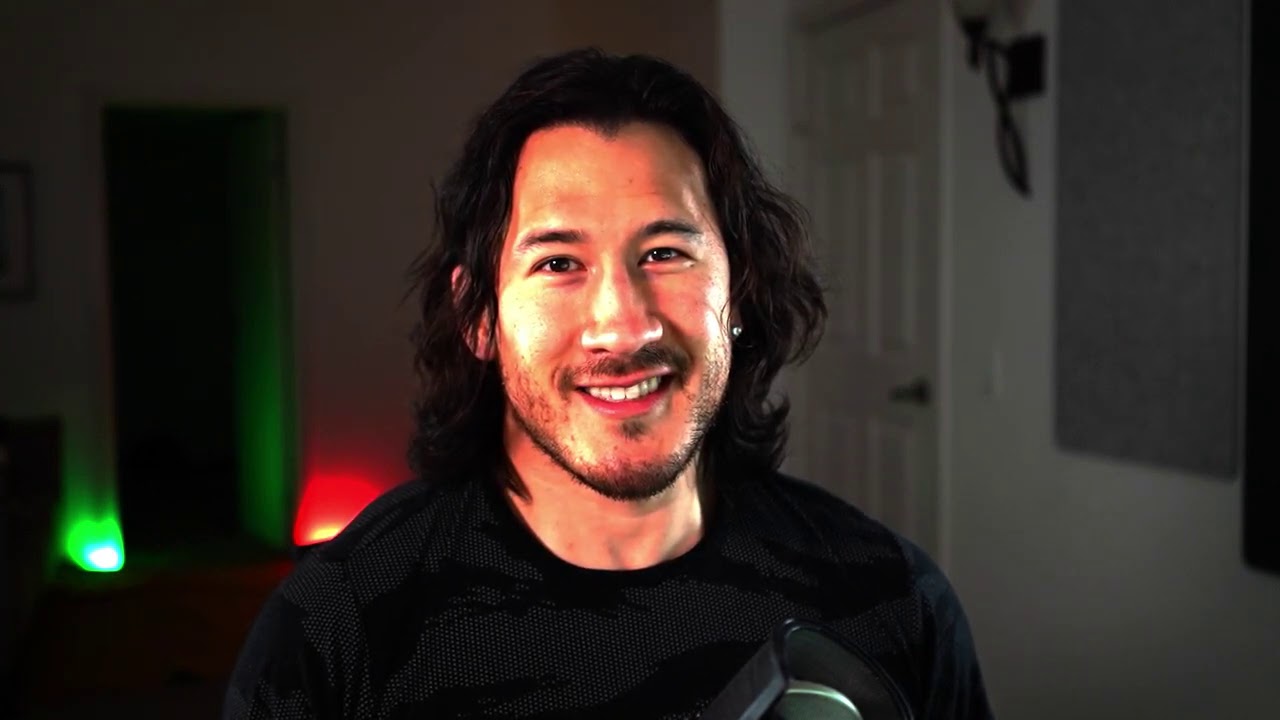 Who is Markiplier?
Even though he is an American, Markiplies has foreign origins. His mother, Sunok, is from Korea. His father, Cliffton Morris Fischbach, is a German-American who served in the US army. He has one younger brother, Jason Thomas Fischbach (often known as Tom). Tom is a webcomic author & artist and the co-host of the now-defunct Unus Annus channel.
Throughout the brothers' early years, Mark's parents divorced because they argued a lot. It impacted the kids, as they had to be transferred from a private school to a public school, Milford High school, due to a lack of funds. Mark said it was devastating, as he lost touch with all his friends.
Mark loved gaming since childhood, and he wanted to be a video game designer. However, he decided to study civil engineering at the University of Cincinnati as he argued with his father a lot about his choice. His father, Cliffton, developed terminal lung cancer at this time, which put the family into hard times. On the morning of July 4, 2008, Cliffton passed away surrounded by his family.
After his father's death, Mark was constantly stuck in problems with his mum Sunok, as well as with her ex-girlfriend, and on top of that, he was fired from a job. Over several days, Mark was filled with stress and anxiety. He started to feel some kind of sharp pain which turned out to be appendicitis, requiring surgery. Doctors at the hospital also discovered a large tumour in his body that needed to be removed as well. Markiplies was recovering over two weeks from his surgeries.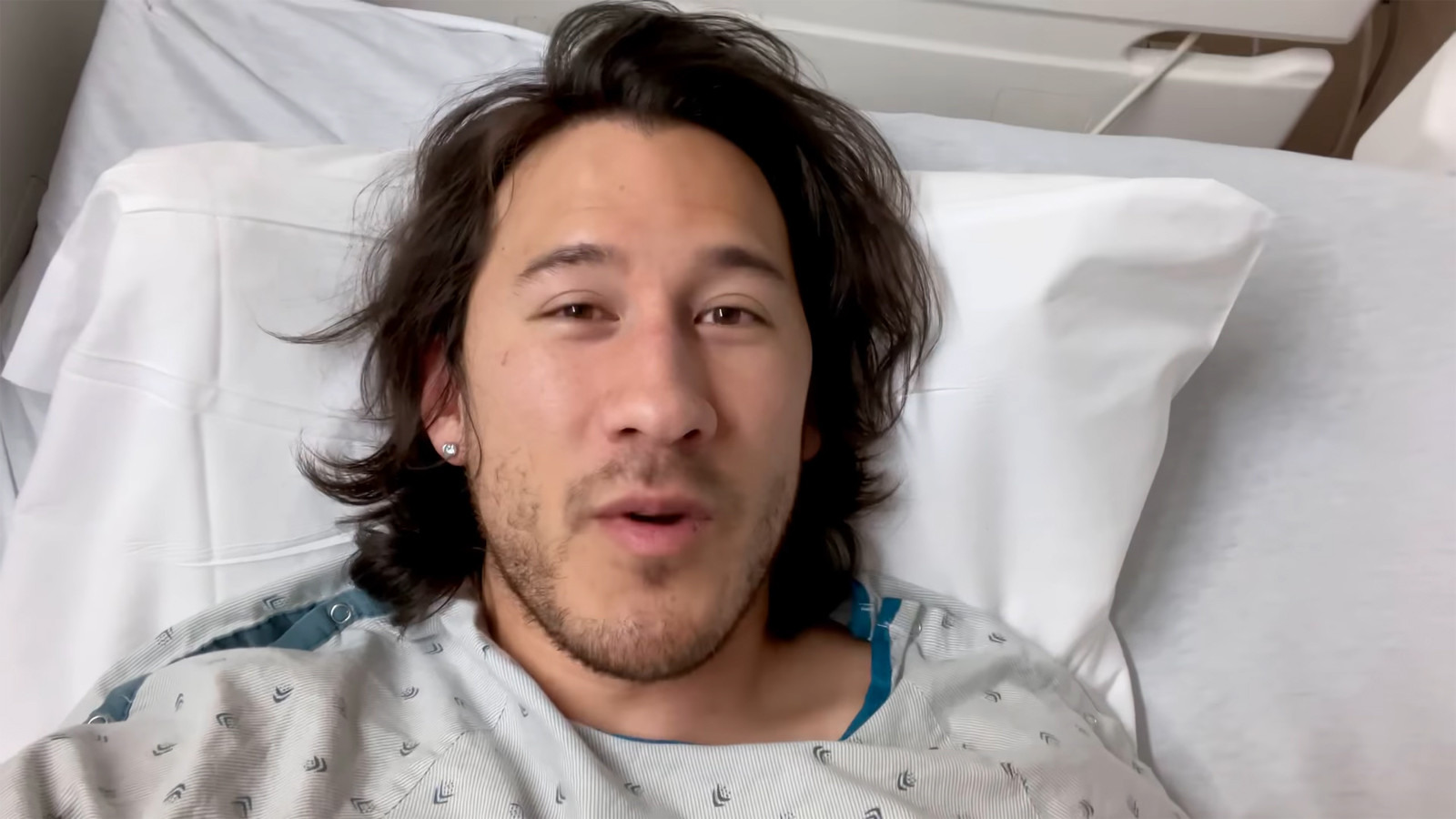 Youtube Career
After recovering from all his health issues, Mark had decided to take back control of his life. That is when he started making YouTube videos under the name Markiplier. In 2012 Mark uploaded his first video. The horror classic game Amnesia: The Dark Descent was his first Let's Play ever!
He had some issues with partnering with YouTube in the early stage, and he created various different youtube accounts such as markiplierGAME, markiplier2, or markiplierTWITCH. Mark's fourth and main channel was created in May 2012. This channel is active since then and consists not only of gaming playthroughs, you can find there animated shorts, live streams, vlogs, or sketch comedies.
In 2014, Fischbach moved to Los Angeles for better opportunities and to be closer to the Youtube Space. Around 2015, Markiplier started collaborating with many famous YouTubers like Ryan Mage, Daniel Kyre, and they created a channel called Cyndago. They made several favourite sketch comedies, such as Danger in Fiction. These sketches were unique for often featuring disturbing elements or dark themes. Later this year, Mark appeared on a famous talk show Jimmy Kimmel Live! discussing gaming videos after Kimmel wanted to introduce Let's Plays to the world through TV.
Cyndago group was disbanded after the death of one of the members, Daniel Kyre. His YouTube friend Daniel committed a suicide attempt. He was taken off life support two days later, as he suffered irreversible brain damage. After this tragedy, Mark temporarily went on hiatus for 2 months, from September to October (in 2015). He returned back, and on October 15, 2015, Markiplier reached 10 million subscribers on YouTube.
An early playlist and one of his most famous series are "Happy Wheel Highlights". Those videos are basically montages of Happy Wheels player-made mini-games. Next, his trendy Let's Play series is from the 2nd most popular game in the world, Minecraft. His series called "Drunk Minecraft" very rapidly became a fan favourite. It mainly features his 2 friends Bob & Wade, playing Minecraft while intoxicated.
Markiplier's Project: Unus Annus
On November 15, 2019, Fischbach launched a new channel with fellow Youtuber Ethan Nestor, known as CrankGameplays, called Unus Annus. This channel has a unique and straightforward plan - upload a video every single day for one year, after which the channel would be deleted and the videos as well. This channel was a huge success as it gained 1 million subscribers just in 5 days and over 11,5 million views in the first week. They both believed that this project should be a unique, once-in-a-lifetime experience for their audience.
Mark and Ethan did various activities on the channel. Mark represented the "Annus" persona, and Ethan represented the "Unus". The theme of this channel was centred around life and death. They both considered themselves as solid white and black colours. They both described this project as an opportunity to push themselves out of their comfort zones and experiment with more creative content.
The last video on the channel Unus Annus was "Accepting The Truth", where Mark and Ethan announced a twelve-hour-long livestream. They replayed and reviewed their videos, shared some not-yet-said information, and interviewed their crewmember and collaborators in this live broadcast. After that, they made all of Unus Annus' social accounts private and said goodbye before terminating the channel. They planned the series to end exactly on Friday the 13th, for its history.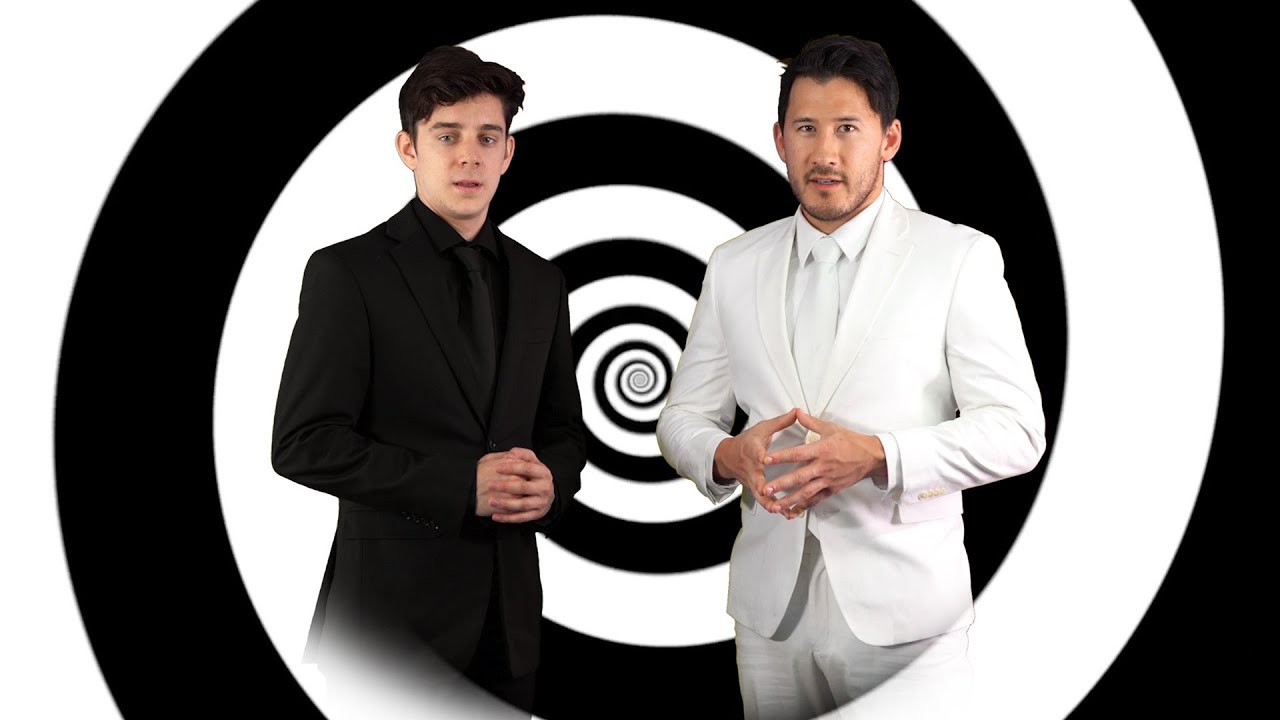 How many subscribers does Markiplier have?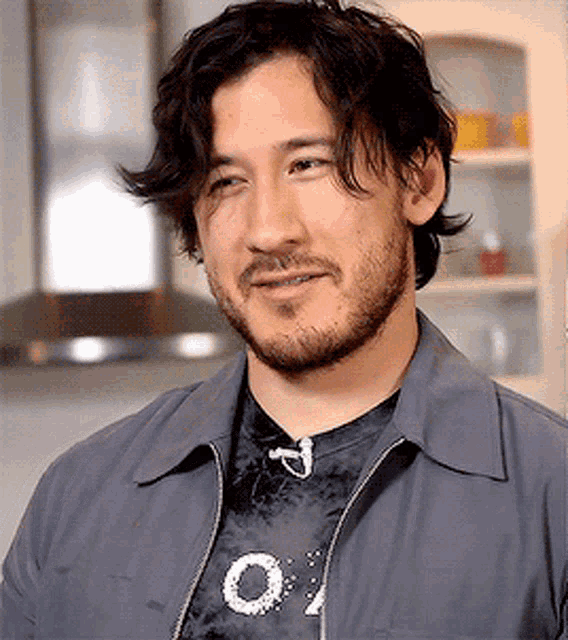 Markiplier reached 10 million subscribers on Youtube on October 15, 2015. His YouTube channel has now 28.8 million subscribers and 15.3 billion views on his videos.
He streams several times per week on the streaming platform Twitch. He has over 2 million followers, and the viewers count on his streams is usually around 20 000.
On the popular social site Instagram, Markiplier has 8.7 million followers, and his posts usually get around 600k likes.
His one-year project Unus Annus got 4 million subscribers in just one year and over 80 million views in total.
How much does Markiplier make a year?
Mark Edward Fischbach, aka Markiplier, earns every year between $10 and $20 million from his various social media incomes. In 2020, he earned $20 million, making him the third highest-paid YouTuber in the world. If we count his earnings between 2017 and 2020 alone, he earned more than $60 million.
Markiplier has a net worth of $35 million. He is one of the highest-paid Youtube stars on the planet.
The Most Viewed Markiplier Videos
| | | |
| --- | --- | --- |
| #1 | Meow | 255 115 735 views |
| #2 | WOOF | 111 453 424 views |
| #3 | WARNING: SCARIEST GAME IN YEARS | Five Nights at Freddy's | 90 151 191 views |
Interesting facts about Markiplier
Markiplies is part of the acting industry as well. He has done acts for a variety of films and TV Shows. The most known are "Smosh: The Movie" and Disney's "Gamer's Guide To Pretty Much Everything".
He joined the comic book publisher Red Giant Entertainment and co-hosted San Diego Comic-Con panel in 2014. In 2016, it was announced that he will appear in his own line of comics.
In 2018, Markiplier and famous YouTuber Jacksepticeye announced the launch of a new fashion brand called Cloak. They launched this brand apart from their personal merchandise, this clothing is focused on gamer-focused athleisure. They collaborated with Five Nights at Freddy's, Mojang Studios, and The Oregon Trail.
He was nominated in various awards, and he won all of the awards listed below:
| Year | Nominated | Award |
| --- | --- | --- |
| 2016 | Make-A-Wish Foundation Award Ceremony | Celebrity of the Year |
| 2017 | Golden Joystick Awards | Best Streamer/Broadcaster |
| 2020 | Streamy Awards | Scripted Series (A Heist with Markiplier) |
| 2020 | Cancer Research Institute | liver R. Grace Award for Distinguished Service in Advancing Cancer Research |