About Ninja
The real name of this well-known gamer and streamer is Richard Tyler Blevins, but the whole world knows him as Ninja. He was born on June 5, 1991. Ninja is regarded as the world's famous gamer, and we are not surprised because he has the most followed Twitch channel, and he is the most viewed Fortnite streamer. On top of that, his YouTube channel is in the top 10 most subscribed gaming channels globally. This professional gamer is known for his incredible success in games like Halo, PUBG, and lately in Fortnite. He played for many prominent organizations like Cloud9, Renegades, Team Liquid, or Luminosity Gaming.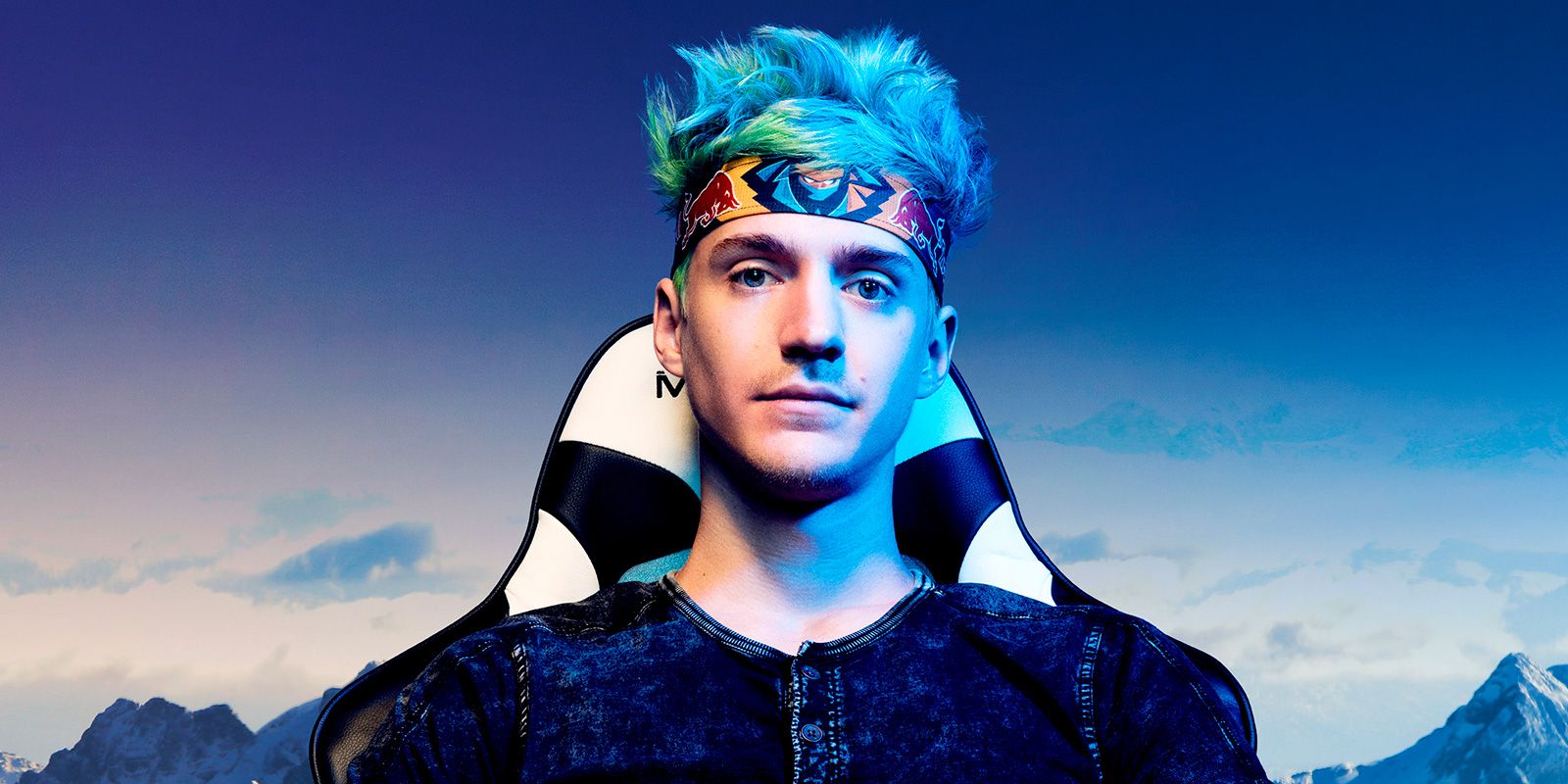 Who is Ninja?
Ninja is from the USA, originally from Detroit City. However, he moved with his family to Grayslake, Illinois, when he was just a few weeks old. His parents, mum Cynthia, and father Chuck are Americans of Welsh descent. He played soccer in his teen age, his gaming and streaming era started upon graduation. His first job was not being a pro player or streaming superstar, his first job ever was as a fast-food worker. He worked at the Noodles & Company restaurant!
He lives with his wife in Detroit, Michigan, in a beautiful mansion. Richard Tyler Blevins and Jesicca Goch got married in August 2017. What could surprise you is Ninja's wife Jesica being his manager, too! She is doing much more, she is a Twitch streamer herself, her account is orientated mainly on cooking, and Jesicca has around 456k followers. She also posts videos about cooking, gaming, or lifestyle on her YouTube channel, where she has approximately 224k subscribers.
Professional Gaming & Streaming Career
Richard, aka Ninja, started his professional gaming era in 2009, he was part of various organizations, including Team Liquid, Cloud9, or Renegades. The most recent organization where Ninja participates is Luminosity Gaming, and the game he represents is Fortnite. Current Luminosity players include big players like Weak3n, Twilight, CDNthe3rd, and LosPollosTV.
His streaming career started 2 years later, in 2011. He started streaming first on platform Justin.TV, but then he moved to Twitch.tv, where he became a huge world streamer star. If you are wondering that there was no Fortnite back in 2011, you are right! The first game he ever streamed regularly was H1Z1 in its early access. Then next battle royale game was released called PlayerUnknown's Battleground. Ninja switched to this game as he entered early access. In 2017 he joined Luminosity Gaming, and then he won the PUBG Gamescom Invitational in the 3rd Person Squads classification.
Shortly after the new game called Fortnite was released, Ninja started streaming this new battle royale game. That is exactly when his community began to grow enormously. For a better view on how much his popularity grew up - in September 2017, he had 500,000 followers, and 6 months later, in March 2018, he had over 2 million followers on Twitch.
Ninja And Fortnite
The game called Fortnite is the reason for the Ninja's huge success on the internet and in the gaming world at all. He is streaming Fortnite daily. He is considered a professional Fortnite player and attended or hosted many big Fortnite events.
In March 2018, Ninja achieved a Twitch.tv record for a single individual stream while playing Fortnite. He hosted a game with superstars Drake, Travis Scott, and JuJu Smith-Schuster.
Later that year, in June 2018, Blevins partnered with Red Bull Esports, and he held a special event with Fortnite, called the Red Bull Rise Till Dawn, where players could challenge him.
A big part of Fortnite, except the game itself, is the skin section. Fortnite's publishing company called Epic Games has already put hundreds of different skin variants for all the players, and they released something very unique, in January 2020 Ninja gets his own Fortnite skin. In the past, Fortnite has previously featured Marshmello or Major Lazer into the game.
How many subscribers, followers, and viewers does Ninja have on Twitch and YouTube?
Ninja's Twitch channel has almost 16,8 million followers, and he is the #1 most followed Twitch streamer in the world. He had around 100,000 paying subscribers on this platform back in 2018. His stream has an average amount of 10,000 viewers, but he peaked with over 660,000 people on his stream back in 2018, where he played a game with Travis Scott and Drake.
Ninja also has a YouTube channel where he posts highlights and clips from his streams. His YouTube channel has 24,2 million subscribers and over 500 million views.
What is Ninja's Net Worth, and how much Ninja earn?
According to Celebrity Net Worth, Ninja's net worth is estimated to be approximately $25 million (over $22 million). They take into account all his revenues - streaming, YouTube channel, merch sales, and sponsorship deals.
In 2019 Ninja earned a total of $17 million, and Forbes has listed him as the top-earning video gamer. The second one with earnings in a total of $15 million was listed as the biggest YouTuber in the world - Pewdiepie. If we are looking at 2020, Ninja's yearly earnings are estimated to be about $20 million. Looking at his current subscriber growth rate, we can expect it to go only higher.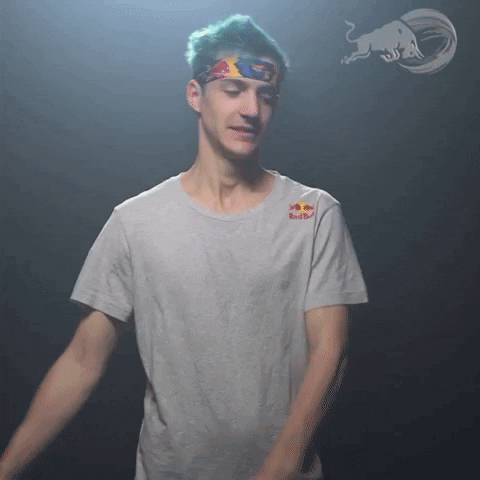 If you are wondering how much he earns only from the Twitch platform, he had previously said in a TV interview that he potentially makes around $500,000 a month from Twitch subscribers alone. This amount does not include donations he receives throughout his streams. Ninja's largest single donation was an unbelievable $40,000.

Ninja leaving and returning Twitch
The big shock came back in August 2019 when Richard Blevins, aka Ninja, left Twitch to stream exclusively on Microsoft's Mixer platform. In one of the interviews, he said that reason for him leaving Twitch is that they limited him and his brand to grow outside of video gaming. People said he seemed like he was kind of losing himself and his love for streaming. Ninja reportedly earned as much as 30 million from the Mixer deal, and maybe that colossal amount was the real motivation behind this act.

Everything seemed surprisingly nice after leaving the biggest streaming platform, as he hit 1 million subscribers on Mixer just five days after leaving Twitch. However, Mixer had one big problem: both YouTube and Twitch had something that Mixer didn't have - an extremely large viewership base.
On June 22, the big shock came - Microsoft (owner of Mixer) shut down its streaming entertainment service Mixer. They told that all the streamers would now be folded under Facebook Gaming, what shocked people even more. They just simply failed to take a chung of the streaming market and they could not sustain it. Ninja was free again, and he decided not to join the other former Mixer streamers on Facebook Gaming and he streamed sporadically on both YouTube and Twitch.
On September 10, he announced a multi-year exclusivity deal with Twitch that will keep him exclusive for Twitch. When he streamed first after announcing this new deal, he featured the game "Fall Guys", and had nearly 100,000 viewers at this live broadcast.
The Most Viewed Ninja Videos
We talked here mostly about his gaming and streaming career on Twitch. However, his YouTube channel has many honorable mentions, too! Nobody will be surprised if we say that all of his most viewed YouTube videos are Fortnite related..
| | | |
| --- | --- | --- |
| #1 | 32 Kill Solo Squads!! Fortnite Battle Royale Gameplay - Ninja | 46 234 217 views |
| #2 | CORNER MYTHIC CHALLENGE W/ TIMTHETATMAN, COURAGEJD & SYPHERPK | 22 452 974 views |
| #3 | Jess Wins First Fortnite Game!! - Fortnite Battle Royale Gameplay - Ninja | 19 349 615 views |

Interesting facts about Ninja
He won The Game Award for Content Creator of the Year as well as Shorty Award for Twitch Streamer of the Year in 2019
Ninja is participating in fundraising charity streams! In February 2018, he raised over $110,000 to be donated to the American Foundation for Suicide Prevention. He himself often donated a lot of money. For example, during the first Fortnite Battle Royale Esports event in April 2018, Ninja donated nearly $50,000 in prize money.
He said he does not stream up with female gamers out of respect to his wife, so she could not get jealous, or they avoid all the rumors it could create. Some supported this stance, but others did not. They said he is making it more difficult for female streamers to rise to prominence.
Ninja participated in the famous American show The Masked Singer Season 2, he was hidden under the Ice Cream mask. When he finally revealed himself, it was a shock for everybody! Even though it was an over-the-top performance, it wasn't enough, and he was voted by the judges as the worst singer of the week.